Yet Mayer would be forgiven if, even before she tapped the "tweet" button, she was already restless for the next iteration of the site. While Yahoo's redesigned home page functions just fine (and still commands huge traffic), it's not as ambitious as one of Mayer's original visions for the site.
via Pocket http://news.cnet.com/8301-10811_3-57613601/you-are-the-query-yahoos-bold-quest-to-reinvent-search/
Kicking off next week will be the annual International Conference for High Performance Computing, Networking, Storage, and Analysis, better known as SC.
via Pocket http://www.anandtech.com/show/7515/nvidia-announces-cuda-6-unified-memory-for-cuda
Has Microsoft already chosen its next heir, or heirs, to the CEO throne? One Web site says yes.
via Pocket http://news.cnet.com/8301-10805_3-57612301-75/microsoft-has-already-picked-its-next-ceo-claims-report/
HOUSTON – BP opened a computing center on Tuesday that it says is home to the world's largest supercomputer for commercial research, part of the oil giant's efforts to out-geek its competitors in finding more crude. The computers in the center have a combined 2.
via Pocket http://fuelfix.com/blog/2013/10/22/bp-starts-up-new-computers-to-search-for-oil/#%21
This is a repost from Chris Colotti's blog, chriscolotti.us. Something I noticed I was talking about a lot at VMworld was the concept of what makes VMware vCloud Hybrid Cloud Service, really a "hybrid cloud".  The funny thing is, I asked The Google andTheHostingNews.
via Pocket http://blogs.vmware.com/vcloud/2013/11/what-makes-a-cloud-a-hybrid-cloud.html
In this video, OpenSFS Chairman Galen Shipman describes why Hierarchical Storage Management capabilities are such an important part of the Lustre 2.5 release. As the current "stable" release, Lustre 2.5.0 includes a number of new features: Read the Full Story.
via Pocket http://insidehpc.com/2013/11/06/video-galen-shipman-hsm-capabilities-lustre-2-5/
Fujitsu and Intel announced a significant step Tuesday toward replacing computers' electrical wiring with fiber-optic links: a version of the PCI Express data pathway that uses silicon photonics.
via Pocket http://news.cnet.com/8301-11386_3-57611021-76/light-vs-heat-fujitsu-rebuilds-server-with-silicon-photonics/?part=rss&subj=news&tag=title
Well, let's not get ahead of ourselves here, but Linux founder and "keeper of the flame", Linus Torvalds, has put developers and the rest of the world on notice that a Linux 4.0 is coming sooner rather than later, "I don't want us to get to the kinds of crazy numbers we had in the 2.
via Pocket http://www.linuxjournal.com/content/bug-free-linux-40
EMC Corp. added primary deduplication to its Isilon scale-out network-attached storage arrays today with the goal of making it a better fit for traditional enterprise workloads. Smart Dedupe, previewed last May at EMC World 2013, is part of Isilon's OneFS 7.1 operating system launched today.
via Pocket http://searchstorage.techtarget.com/news/2240208167/EMC-adds-Isilon-deduplication-targets-enterprise-storage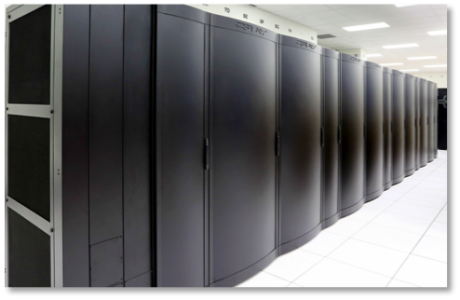 Two new computing resources are being installed at the Oak Ridge Leadership Computing Facility (OLCF) to enhance the user experience and maximize project outputs.
via Pocket https://www.olcf.ornl.gov/2013/11/01/titan-gets-computational-company/